currently listening to : string quartet (Coldplay songs)
current mood : confused


For those who are close to me, you'd probably understand my blog title for this entry. It is the time I've been working. I got my FIRST ever pay slip. and thanks to those tax stuff, my already-low salary is now lower. haha! :D But it's okay, The first week was like a rollercoaster of emotions but now because of work. Because of the many complications that things bring at the same time when I started working. Call it coincidence or maybe, it's simply fate playing its games.

I even cried because I feel like I have to choose over things that are important to me. I was so worried that I just kept myself busy at work to distract my mind over some things. I so miss not working. I control my time (well most of the time anyway), I get to do things without rushing so much. I can go online ALL DAY. I can be productive and at the same time do things that I like. I was probably super stressed the first week. I realized too that super totoo yung sinasabi nung manghuhula last time!:D

Anyways, just wanna share some rehearsal pics of David Archuleta near our office!:D I also saw David Cook!!!! :D But it was too far away...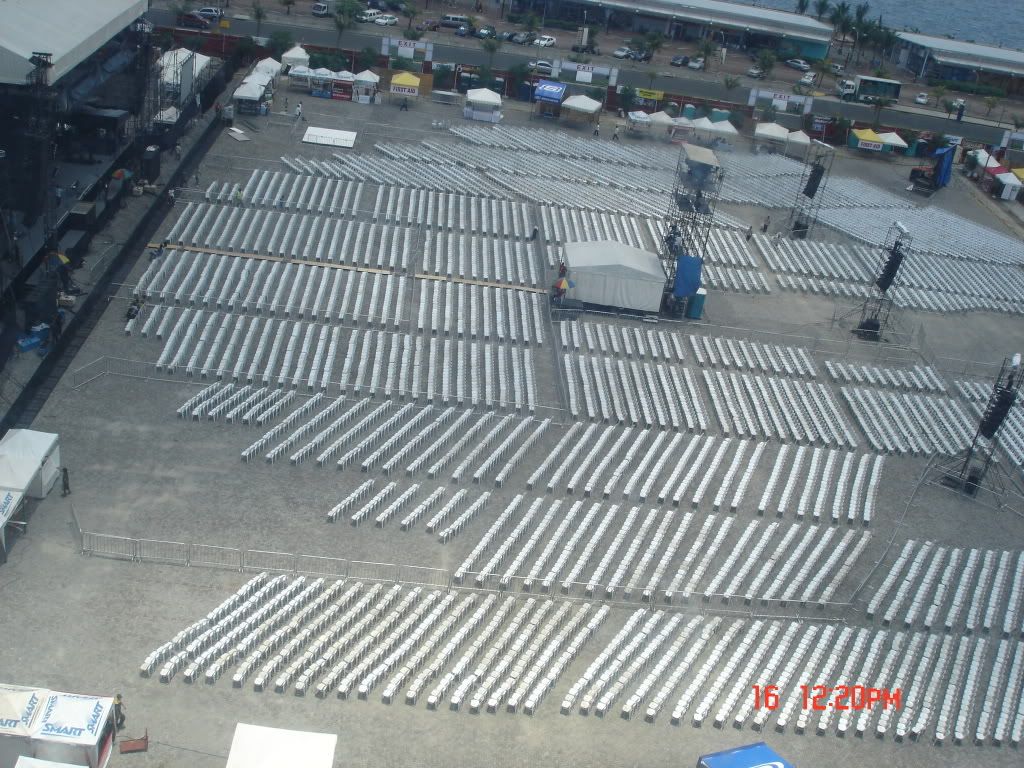 When I took this pic, I wish I could leave a video while the set up and fast forward the video when viewing it. It would have been cool to do that!



With a view of the bay:D




Since I brought my camera with me, I also took the chance to shoot IMAX!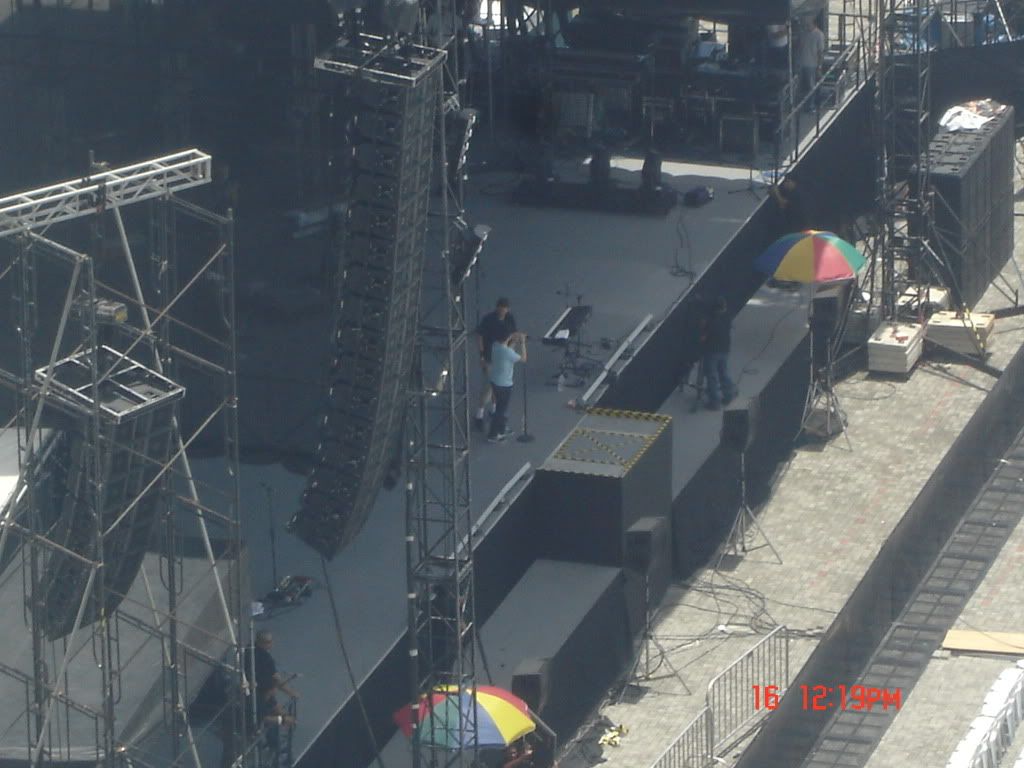 See the guy in light blue shirt? That's David Archuleta! :D He was singing songs loud enough for me to hear in our office!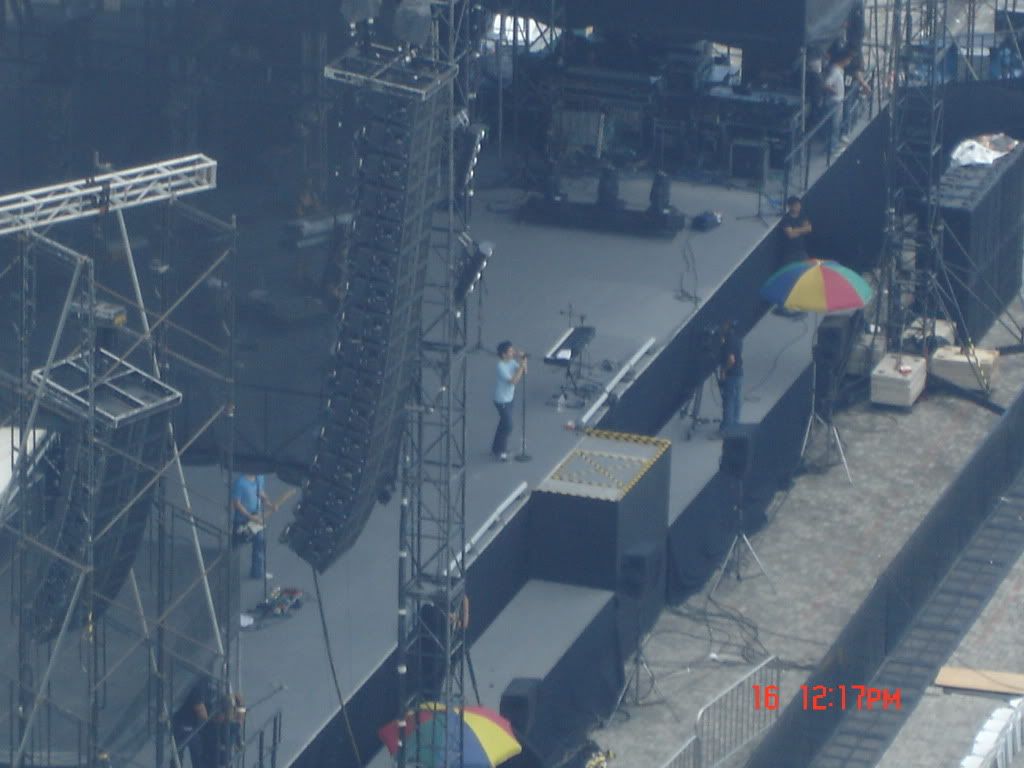 Still Singing....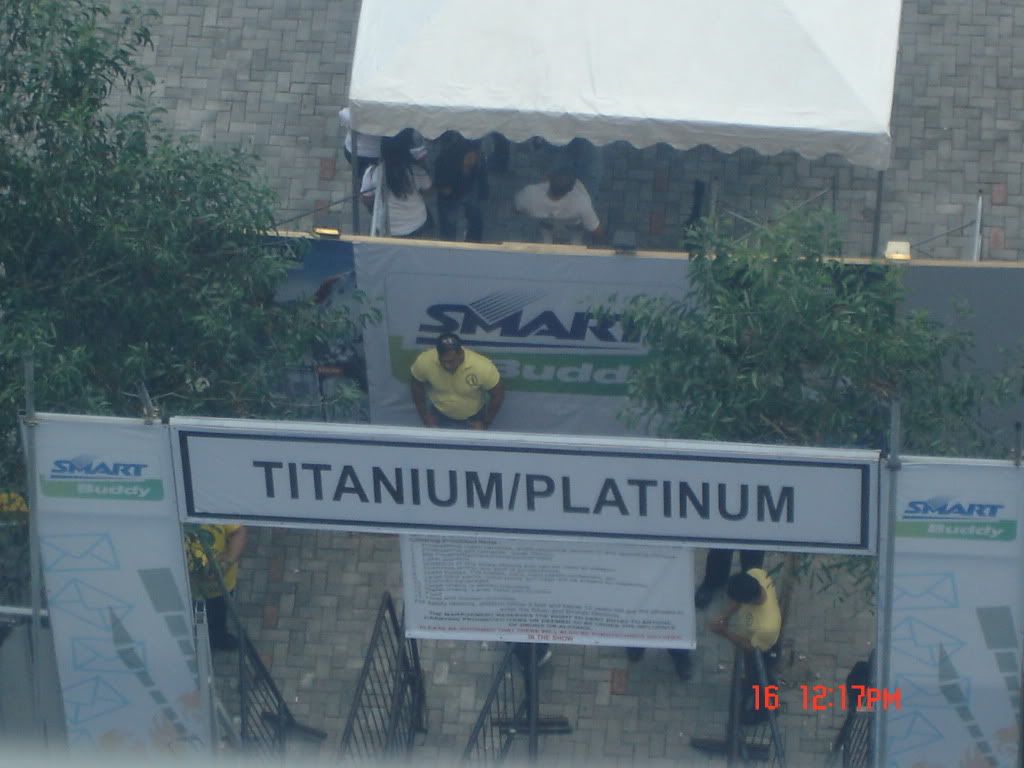 I just wanted to shoot this as well and the numerous bouncers around the vicinity!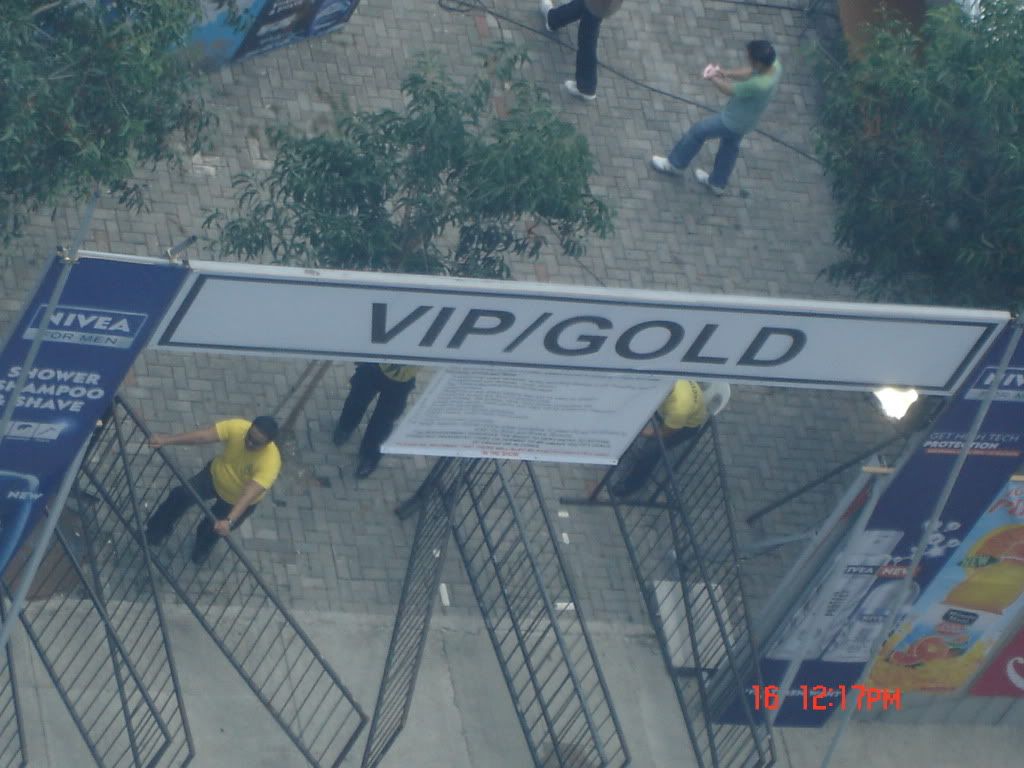 I was wondering why they are called bouncers?


What else? Well, I'm so sleepy right now! I was supposed to write movie reviews and game reviews! Oh wellz, maybe soon!:D

I learned and did a lot of new things eversince I started working! But what strucked me the most was that one time, nakasabay ko yung janitor sa elevator. He was actually nice and nagbabati. And I joked na "si kuya o bihis na bihis ah" then he told me that he was still going to school. I was shocked. Imagine, ako, all I wanted to do was to go home and this person after work still goes to school. napa-WOW talaga ako! And I told him. Wow kuya! Ok yun ah! Ituloy mo lang yan!:) I'm not sure if I heard it right pero sa PAL daw siya nag aaral. I wish him all the luck! Sobrang napabilib ako sa kanya:)

I learned a lot of new things but I'm very sure that I will learn much more this coming weeks and months. I just hope I can handle it. the most hectic part in my work hasn't arrived yet. I just remembered something so weird. I remember something during the start of my college days. And something happened this week that made me realize something.

I still have a long list of To Do's and Wanted to Do's :D I'll probably and hopefully blog about it tomorrow:D

P.S. the title also shows how long I have been driving (minus some days like today, this wednesday and sundays) :D